We are currently experiencing an issue causing a delay in delivery of Summoner Advancement, the Alliance Quest event, and other 3-Day X-Men use event. We are working to resolve this, but it will likely take a few days. We will ensure that these rewards are delivered to affected Alliances. Please do not change Alliances until your rewards are delivered.
Would be nice on maintenance nights to give decreased timers for AQ.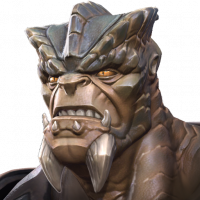 LumpDeChump
Posts: 67
★
We all have been made aware maintenance was coming. I needs to be done. No argument there. That said would y'all be willing to consider for the future 30 min timers on maintenance days. My alliance is a mix of Europeans and Americans. I'm certain we aren't unique. 3+ hour maintenance really throws off out mojo. Just throwing it out there.