**KNOWN ISSUE**
Currently, Alliance Prestige (as it concerns Alliance Quests) is not taking Relic Prestige into account. If possible, we are working to address this for the next round of Alliance Quests but will have more information for you when it is available.
Anyone looking for 8 members?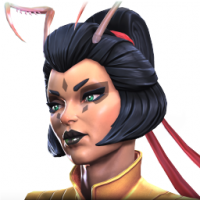 Gatchy
Posts: 64
★
Group of 8 looking to be in same bg.
All prestige over 8k.
Map5x5 preferably.
Must be gold ally minimum.