Earlier today, there was an issue where Summoners that logged on shortly after the Login Calendar switched over for the day didn't receive the Cosmic Ghost Rider login crystal. We've fixed the issue for players receiving the crystal now but will have to collect data and send out the crystal to all players that didn't receive it next week. We apologize for this inconvenience and look forward to making it right for you all.
Alliance Tab Broken?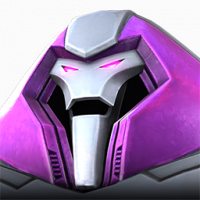 mgj0630
Posts: 370
★★★
Is anyone else having issues with the alliance tab, where you would typically see your alliance's general info, members, help requests, and treasury?

Since logging on this morning I can't get to it, and I've tried on two different devices, doing a force close of the game and clearing cache before launching it again.