As we continue to work to address ongoing issues regarding Parry and Evade, we will be extending the Week 4 Quest of the Summer of Pain and its Solo Objectives by 1 week to better allow you to complete this content. This will not result in next week's content being delayed.
Am I ready for Act 6? Mainly 6.1!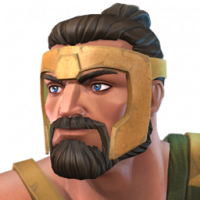 Monto_Carlos28
Posts: 246
★
Just breezed through 5.3& 5.4. Took me 2/3 days. Probably easier than getting Uncollected. But I got better champs now...
I want to get Cavalier as soon as possible but Act 6 looks a bit intimidating. Should I instead explore Act 5 first and get more champs?
My current roster is:
Or should I upgrade some of these champs? I can take 3-5 to r3 and if needed, 2 to r4.
Thanks in advance!
This discussion has been closed.