Due to issue with the "Not Another Anime Reference" Solo Event, we will be disabling the event for the time being. We will return the event at a future date when the issues have been resolved. We apologize for the inconvenience.
**BANQUET EVENT PSA**
To fully participate in the upcoming Banquet's Alliance Event you will need to be in your alliance for 14 days prior to the event's start date on December 20th. That means, stay in your alliance from December 6th onwards to enjoy all there is to offer in the Banquet event.
Character Purchase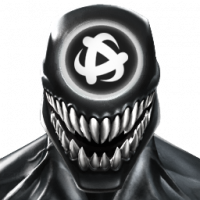 Biollante442
Posts: 74
★
Why isn't there an option to purchase the characters that you want? That would be a pretty good idea to execute on Kabam's side of things. Say for instance I want Venom or Dormammu. There is an option to purchase either Venom or Dormammu and depending on the rating I want, I'd have to spend more units. A 2 star could be 20 units, a 3 star is 200 units, a 4 star is 600 units, and a 5 star is 800 units. It would be brilliant. Of course there are deals such as if you're looking to purchase a character to dupe them, you will only unlock their signature ability with an increase of 1. Another one could be it has to be a character that has been around for at least two showcase arena events within 15 days, which means you cannot get Kingpin the very day he is put in the arenas. Is anybody else thinking this would have been a good move?