**BANQUET EVENT PSA**
To fully participate in the upcoming Banquet's Alliance Event you will need to be in your alliance for 14 days prior to the event's start date on December 20th. That means, stay in your alliance from December 6th onwards to enjoy all there is to offer in the Banquet event.
**Not Another Anime Reference Solo Event Returning**
This solo event has been fixed and will appear in game again on December 10th and will run through the 17th.
Reminder: This event is available to Paragon+ Summoners
Wants to re-download the same update every time I go to login [Under Investigation]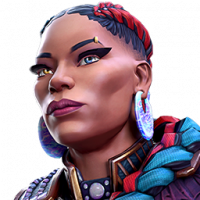 Dragon_26
Posts: 12
I have played this game religiously over this past year and since this update I have had to download the same update 7 times and have to do it again if I want to play now. This is killing my data and making me not want to play the game. I need someone to responde or something.
Post edited by Kabam Vydious on