MY FAITH IS RESTORED!!!!!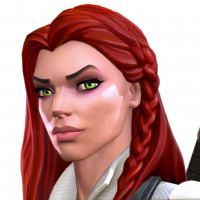 SiddhantKwatra
Posts: 42
★
Guys, this is hell of a day. A bit of background.... I have been cavalier for almost one year but I couldn't even complete 6.2. I didn't have the right counter. 6.2.5 was the one I completed last, that was 9 months ago, maybe 10. I spent thousands of units to try and take down the champion in 6.2.6 but failed Now I finally got Morningstar 45 days ago and I was kinda excited coz I had finally found a great counter. I awakened her and took her straight to rank 4, instead of ghost and human torch, which btw were both awakened. Then came the news that she is getting nerfed. I farmed at many units as possible. And then took her to rank 5 and went straight in and damn!!! She is just like a cheat code to that fight. I finally got through the drought.
Moreover I got hell amazing rewards!!
This is my biggest achievement yet!
Thanks for reading, hope you have a fantastic day