UPDATE: A new Hotfix (v32.2.3) is now being released to address this issue. Please keep an eye on your App Store for this update to address the below issue.
We are currently experiencing an Error when Summoners view a Champion's Synergies while in the Champion Selection screen in Arenas and Duels. We are aware of this issue and are working on a Hotfix to address it. In the meantime, please avoid using the synergy menu to prevent this error and crash. We apologize for this inconvenience. Updates will be posted here:
https://forums.playcontestofchampions.com/en/discussion/293506/error-when-looking-at-synergies-from-champion-selection-screen
Doing full quest for single node exploration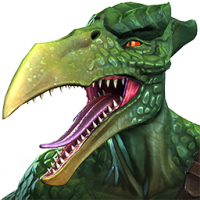 Doomsmissile
Posts: 7
★
There are some quests like these where u have to go again for exploring these single nodes.
For ex- act 4.4.5 left side second from bottom line, the path going to left end.
Kabam people should look into these type of quests. It's bore people from exploring.