Bug Fix Incoming: Tier 5 Basic Catalysts in Cavalier Hotel MODOK Store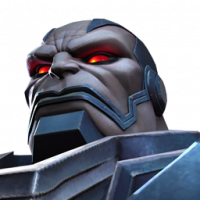 Kabam Miike
Posts: 6,549
Administrator ›
Summoners,

There is currently an issue where any Cavalier Player that had already purchased the 2x Tier 5 Basic Fragment items in the Hotel MODOK store when the limited was changed to 5 still shows that they had purchased 5.

This fix will affect all Cavalier Players.

- Purchase Limit of the original Item is set back to 2
- A second T5B Fragment item will be added with a Purchase Limit of 3.

This will be live in-game soon.
This discussion has been closed.