We are currently experiencing an issue causing a delay in delivery of Summoner Advancement, the Alliance Quest event, and other 3-Day X-Men use event. We are working to resolve this, but it will likely take a few days. We will ensure that these rewards are delivered to affected Alliances. Please do not change Alliances until your rewards are delivered.
New YouTube Channel for MCOC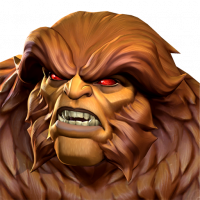 TheBroskySlay
Posts: 1
★
Hey everyone!

Brief into, I started playing about 4-5 years ago but am just returning from a 2 year break! Before I left I had managed to get my pride a joy trio with 5* Stark, Blade, and Ghost rider. I had completed 3 paths in the Labyrinth and completed all the story quests (chapter 6). Now I'm returning and there's lots of new things to learn especially all the champions but I'm looking forward to it!

My question is, so many of the current players feel that there are enough/too many YouTube channels, or do some feel that they could always benefit from more perspectives or voices?

My perspective is always as a free to play player (I have a YT channel for a different game that I still play called War Dragons). Since I stay free to play, my channel is and would be called "The Grind" as many players who don't pay can probably attest, most games are a grind even if you do spend a little.

My primary goal/focus would be to help players increase their skill with different champions, learning how to manage fighting against certain champions and specifics battles, and general info and updates; but I am always open to suggestions and ideas from the players to know what would be needed or wanted in a channel.

Would love to hear some feedback about this, thanks!