We are currently experiencing an issue causing a delay in delivery of Summoner Advancement, the Alliance Quest event, and other 3-Day X-Men use event. We are working to resolve this, but it will likely take a few days. We will ensure that these rewards are delivered to affected Alliances. Please do not change Alliances until your rewards are delivered.
AQ 120-150 mil and climbing. 3bg AW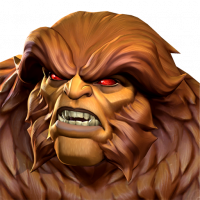 Jeezus
Posts: 92
★
Currently looking for up to three players. Must have line. Uncollected preferred. We're a solid group, been together mostly for a couple years.