We are currently experiencing an issue causing a delay in delivery of Summoner Advancement, the Alliance Quest event, and other 3-Day X-Men use event. We are working to resolve this, but it will likely take a few days. We will ensure that these rewards are delivered to affected Alliances. Please do not change Alliances until your rewards are delivered.
AQ compensation update?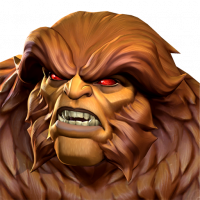 TyEdge
Posts: 387
★★
Yesterday, Kabam Vydious said we would receive an update today about the AQ that got wrecked by emergency maintenance. I didn't see anything posted after a quick glance at the forum.

My hope is that we...

1) get our tickets back, along with completion and exploration rewards

2) that Kabam looks at this cycle and last, and gives each alliance the better of their peak milestones and rank rewards.

And 3) that we receive a few potions or something to cover item use during the messed up quest.

Fingers crossed that we get a fair result.
This discussion has been closed.