We are currently experiencing an issue causing a delay in delivery of Summoner Advancement, the Alliance Quest event, and other 3-Day X-Men use event. We are working to resolve this, but it will likely take a few days. We will ensure that these rewards are delivered to affected Alliances. Please do not change Alliances until your rewards are delivered.
Why does Silver Surfer get Incinerated by Human Torch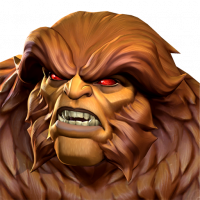 Blayzen79
Posts: 16
★
Yet when i face Human Torch as Map 5 mini the incinerates build and i get toasted and know it isnt nova flames it is just the standard incinerate debuff.