We are currently experiencing an issue causing a delay in delivery of Summoner Advancement, the Alliance Quest event, and other 3-Day X-Men use event. We are working to resolve this, but it will likely take a few days. We will ensure that these rewards are delivered to affected Alliances. Please do not change Alliances until your rewards are delivered.
Topic waiting for verification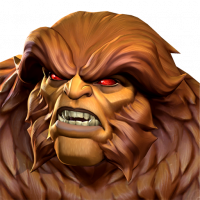 Cayko
Posts: 107
★
Posted a thread yesterday concerning the f2p/p2w balance and how it changed from 12.0 to now.

got shut down after 5 minutes and said it waited for verification.. this is like 24h ago and I haven't heard anything.
Did this happen to someone else too? How long does it usually take for it to be verified?