We are currently experiencing an issue causing a delay in delivery of Summoner Advancement, the Alliance Quest event, and other 3-Day X-Men use event. We are working to resolve this, but it will likely take a few days. We will ensure that these rewards are delivered to affected Alliances. Please do not change Alliances until your rewards are delivered.
Gladiator Hulk unique feat and why he is a god tier one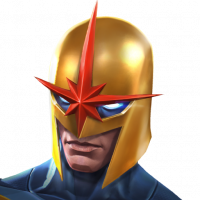 qartweli
Posts: 188
★
This guy does some unique stuff what no other champion can do
In this video i post a guide how to kill map6 invisible wo,an with all nodes on and even leave the fight with 100% health
He is extremely underrated in my opinion
My post can be very helpful for map6 alliances and this trick functions against any miniboss. Invisible woman is the longest fight.
This trick can take away the stress to clear the first two secrions of map6 because if the boss is down in first minutes everybody can relax and clear in time without stress
My intentions are to help