We are currently experiencing an issue causing a delay in delivery of Summoner Advancement, the Alliance Quest event, and other 3-Day X-Men use event. We are working to resolve this, but it will likely take a few days. We will ensure that these rewards are delivered to affected Alliances. Please do not change Alliances until your rewards are delivered.
Item Farming Nerf?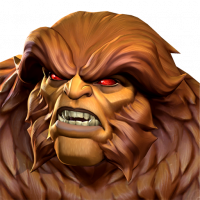 OneMast3r
Posts: 90
★
As of yesterday a few hot spots for farming items no longer produce. In fact they were replaced with chest.

For example 1.4.5 the path up the middle, it now spawns a chest every time and no more revives. I did not see any information on this and have a number of screen shots. Was this fix posted in a thread because I can not find it? Can anyone help? I used to get 2x revives per 70 energy and it's been perma fixed (I have screen shots).