Summoners, due to a technical issue, this week's series of Alliance Quests will be cancelled at 4pm PT. There will not be any Rewards for this series. The next series of Alliance Quests will start on April 18 at 12pm PT. We will be assessing the impact on Alliances and compensating accordingly, as well as returning Alliance Tickets.
HUMAN TORCH BUG ON FIGHT ABILITIES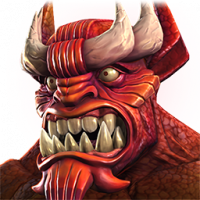 闪电的狗狗
Posts: 12
★
Before the latest update, human torch fight abilities of "FLAME ON" could be applied for a same enemy and still effective when human torch is revived again after he is beaten.
For example: I used human torch to fight with invisible woman in ABYSS, I applied "FLAME ON" to her. Of course, I was failed in my first try, so I revived human torch and the "FLAME ON" still effective in my second, third.....tries. Here is the screenshot