Summoners: The Thronebreaker Progression Point has been delayed, and will not launch October 1st, as previously planned. We are aiming to launch it next week and will have more information for you all as soon as possible. We apologize for the delay and thank you for your understanding.
Rank up Consultation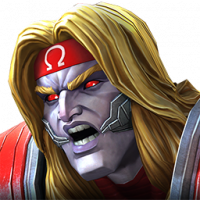 Kingpinamos
Posts: 71
★
Trying to go cavalier as soon as the act 6 nerf come to play
What are youre thoughts?
Sitting on a tech,mystic,cosmic,skill gems.
Someday whem i have the energy also get a generic from act 5 exploration lol
Thoughts?
Rank up Consultation
11 votes
Doctor vodoo(have gem not sure to use it)
Medusa(have gem saving for hype)