Sun's Out, Fun's Out! Summer Smackdown is ON!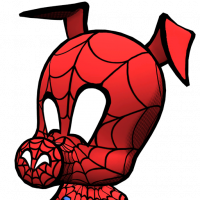 Kabam Doot
Posts: 91
Moderator ›
IT'S TIME TO THROW DOWN
Hey Summer-ners.

Starting tomorrow SUMMER SMACKDOWN - ALPHA will become available. A new Boss Rush is going to drop every Wednesday for the next 6 weeks, starting tomorrow! The first five are your typical Boss Rushes, with fights collected from Event Quests of days past. Allowing you to re-fight some of your favorite (or less than favorite) bosses.

Week 6 is SUMMER SMACKDOWN - OMEGA. This quest requires you to beat the previous 5 weeks in order to unlock it. Once you're able to take it on, you'll need to plan your team carefully. Because week 6 is a gauntlet combining the fights from the previous 5 weeks for the ultimate challenge.

Each of the first 5 weeks rewards you with a pair of SMACKDOWN SHADES. These will be tiered to the difficulty you completed, get 5 of any tier and that difficulty of week 6 will become available on Sept 2nd 10:00 AM PDT! You won't spend these to enter the quest either, so you can try it as many times as you'd like.
HOW LONG DO I HAVE TO COMPLETE THESE QUESTS?
Once Omega is released, you'll have two weeks to complete all 6 Quests before they disappear on Sept 23rd 10:00 AM PDT. But none of the first 5 weeks will disappear before then.
IS THIS THE SUMMER OF PAIN THING I'VE BEEN HEARING ABOUT?
no.
IS THIS THE SUMMONER SHOWDOWN THING?
no.
HOW HARD ARE THE QUESTS?
Unlike our usual Boss Rushes, we've added difficulty options similar to our other Event quests. This will be unique to this event. So everyone should have a difficulty they can comfortably take on.

REMEMBER. If you want to complete Week 6 on a Difficulty, you'll need the 5 SMACKDOWN SHADES of that Difficulty.
WHAT ARE THE REWARDS?
The first 5 quests have their own set of rewards. They will be consistent across the 5 weeks with the main prizes being behind the 6th week, OMEGA. Below is a Breakdown.
Plus, collect these SICK titles for completing OMEGA on each difficulty.

Easy - Far Out
Medium - Wicked Gnarly
Heroic - Bodacious
Master - Totally Rad
Epic - The Big Kahuna

This kicks off tomorrow, July 29th at 10am PDT!

EDIT: Adding some Answers to questions from the Thread:



Are there Energy Requirements?


It's 1 per Step. That means weeks 1-5 will be pretty low, but the Omega Quest will differ in length depending on the difficult. Epic has A LOT of fights in there.



How Difficult will it be?


Each fight will be about approximately at the difficulty level of the Boss in the equivalent Event Quest.
Post edited by Kabam Miike on