Who to prio? rank up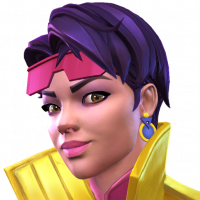 Belfigor2
Posts: 187
★
So got so many choices and so few resources.....
who would you prio?
about 5*
Not duped: Squirrel Girl(r3), Human Torch(r3), Dr Doom(r3), Tigra(r3), Red Guardian(r3), tech spidey(r2), Namor(r3), blue girl sorcerer supreme(r3), Hyperion(r4), IWIM(r3), Mysterio(r3)
Duped: Hulkbuster(r3), Luke(r3), Nova(r3), Starlord(r3, lvl 200), Aegon(r3 lvl 200), old man logan(r3), Cull obsidian(r3), Clair BW(r4), Quake(r4)
1, dr doom
2, human torch
3, red guardian or namor?
ergh wish i had cowhale resources now
I have no intention to do labyrinth as meeh rewards for time lost and no intention to do abyss so not sure how prio starlord and aegon is if im not going to do them.....