Summoners, earlier today a notification for a Guardians of the Galaxy gift was delivered to some Summoners. This was done by accident, and we apologize for any confusion this may have caused.
Do I need certain masteries for 5* doom?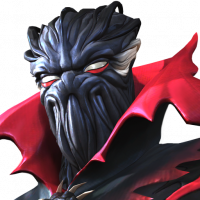 RoKoPlayzzz
Posts: 242
★
I got 5* doom from a duel class crystal about a week ago and I'm in the process of ranking him up and im not sure if I need certain masteries to make doom almost fully powered? Hes not duped yet.