UPDATE: A new Hotfix (v32.2.3) is now being released to address this issue. Please keep an eye on your App Store for this update to address the below issue.
We are currently experiencing an Error when Summoners view a Champion's Synergies while in the Champion Selection screen in Arenas and Duels. We are aware of this issue and are working on a Hotfix to address it. In the meantime, please avoid using the synergy menu to prevent this error and crash. We apologize for this inconvenience. Updates will be posted here:
https://forums.playcontestofchampions.com/en/discussion/293506/error-when-looking-at-synergies-from-champion-selection-screen
Summoner Show-Up Nerf...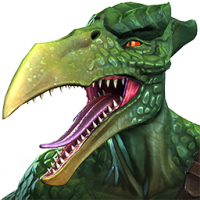 Superman_Blue
Posts: 108
★
I personally rather the rewards get a buff than the difficulty and restrictions get nerfed. But the real question is will Kabam compensate all summoners who had to use items such as boosts, revives and health potions as well as units just to complete this event now that's they're completely nerfing the difficulty as well as the 4* restrictions. Seems a bit messed up to those who wasted items, units and money just to beat it as it was now that it will be much easier. We the community need answers!!
This discussion has been closed.