Silver Surfer regen can't be reversed

Justapilgrim
Posts: 239
★★
Ok. So in both the showdown and the show up if you apply a cold snap to Surfer he regens 1% health per tick. I figured with enough debuffs, you can reverse that healing with maximum despair.
So enter Vision Arkus. 10 armor breaks plus a coldsnap should reverse it as thats -150% regeneration. So upon attempting, it halts the regen but only does 1 damage per tick instead of reversing it upon himself. Several alliance members have also attempted and got the same thing happen
I see nothing about Surfers abilities nor the nodes that indicate reversal of healing isn't possible. So when i send in a ticket, they basically regurgitate everything I said and then tell me that that is how its supposed to be. That because he has his regen reduced 150% his healing is reversed.... but its not reversing. At all. I swear these people that answer your tickets have never even played this game before.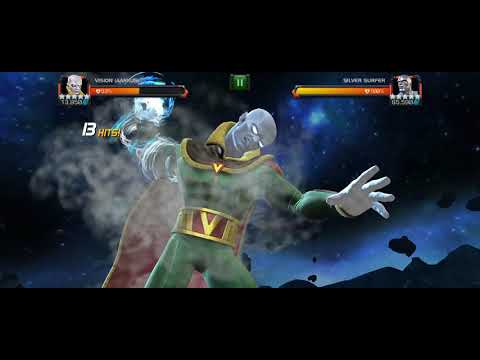 Game play is crappy but I just needed to get a video cobbled together for the ticket... as u can see near the end of the fight he has a regen, but is only taking 1 damage per tick.
Am I missing something here?