Summoners, due to a technical issue, this week's series of Alliance Quests will be cancelled at 4pm PT. There will not be any Rewards for this series. The next series of Alliance Quests will start on April 18 at 12pm PT. We will be assessing the impact on Alliances and compensating accordingly, as well as returning Alliance Tickets.
Heralds of Galactus Void Boss Steals HP without sig ability or any justification!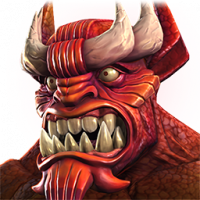 Unknown_Soldier
Posts: 146
★★
Why am I losing HP from Void in Herald of Galactus Quest?! I know Void's sig abilities cause DoT when they are activated but I'm losing HP within 1st 10 seconds of fight when he doesn't even have any debuffs active I looked over node descriptions amx there NO JUSTIFICATION OR REASON my HP is leaking out! He hasn't evaded anything so Spyr shouldn't be activating.....yet it is! I've wasted at least 3 revkves and 10 potions trying to take this boss down and I die within 1st 20 seconds. This needs to be addressed and I'd like the revkves amd potions I've wasted to be credited back......tired of all the glitches that this game keeps having that benefit the AI ...bit wjen it comes to glitches that benefit player thwy are fixed......very upset.