Summoners, due to a technical issue, this week's series of Alliance Quests will be cancelled at 4pm PT. There will not be any Rewards for this series. The next series of Alliance Quests will start on April 18 at 12pm PT. We will be assessing the impact on Alliances and compensating accordingly, as well as returning Alliance Tickets.
Wolverine X-23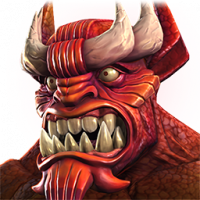 King_L0kiB34r
Posts: 202
★
What up ya'll,

So I have had my x-23 forever now. She is r4 thinking of taking her to r5. Was wondering for those that use her regularly since I don't, do you ever use her specials?

I kinda feel like the specials themselves don't do a lot of damage, and just comboing with bleed is the best way to take opponents down.

Thanks for your thoughts!