Summoners, due to a technical issue, this week's series of Alliance Quests will be cancelled at 4pm PT. There will not be any Rewards for this series. The next series of Alliance Quests will start on April 18 at 12pm PT. We will be assessing the impact on Alliances and compensating accordingly, as well as returning Alliance Tickets.
LF 2 ACTIVE MAP 5 PLAYERS, 554+ MODS 170MIL, G3 IN AW,, WAR IS OPTIONAL 2 BGS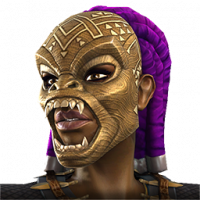 Samsilverflash
Posts: 27
★
We are looking for 2 active players who are capable of running map 5.
In AQ, we are currently running 554 with epic/master/heroic mods and we achieve a score of 170+ million each week.
We have ambitions to run 555 very soon!
We are Gold 3 in AW, however we only run 2 bgs so war is optional
LINE IS A MUST!
Contact me:
In game name - samsilverflash
Line ID - sambo2705