Why is this issue not being addressed?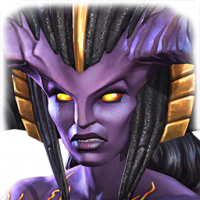 Aziz5253
Posts: 494
★★★
There have been so many reports on the lags recently in game and the huge amount of bugs for Android (I'm guessing some for iPhone too), animation issues, very frequent connection issues on good WiFi, but there has been no comment from anyone (From Kabam).

It's getting to the point where I feel I'm spending more time trying to get into the fight rather than the fight itself. AQ and AW is horrible, it takes a full minute to start the fight, and there's even serious lag in normal quests. Are they quietly trying to phase the game out now or something? Has it reached its age?
Post edited by Kabam Porthos on
This discussion has been closed.