Still after 6 years people asking for a quality of life Improvement still not happening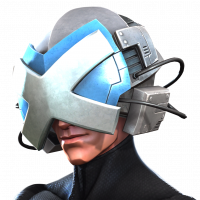 Goufy
Posts: 4
★
Ever since this game started in 2014 there is been a simple quality of life Improvement asked for. And that is simply give us a numerical value on the XP bar, and add said XP bar to the Summoner profile page.

Why has this still not been achieved yet?

Is it a visual mapping issue on the summoner page?
If so easy solution place it in the dead space between the profile pic and masteries tab.

Or is it because of the psychological aspect of the fact you don't want people to see how much of their lives and time has been wasted on your app.

I DONT WANT JUST ANYONES COMMENTS ON QUESTION UNLESS YOUR A DEV. Because 90% of the time you don't do anything other than talk trash on who ever asks anything.
Post edited by Kabam Zibiit on