Please! Save the Rhino!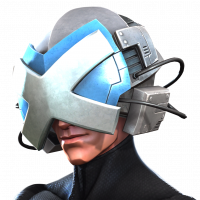 Julio_Vega1
Posts: 17
★
Currently: Who do you consider to be the most useless character to deserve an overly urgent improvement? In my opinion: Rhino.

He is a character that I quite like, but I see with sadness that all that mass of muscles, strength and fury does not do justice to his appearance.

I recently got a 6-star Rhino, and I was really excited. I took it to the Realm of Legends and it was a huge disappointment.

At the very least, Abomination causes poisoning XD.

Rhino's only grace is landing an unblockable (and likely) hit and having a chance of generating a fury that is not efficient.