Please note that when we enable the 1 Loyalty Cost for Revives in Alliance Wars for Season 34, they will not be visible from the screen that appears when you choose to Revive or Heal a Champion from the Fight Screen.

You will be able to purchase Revives from the Loyalty tab in the Store Menu.
How is MVP calculated?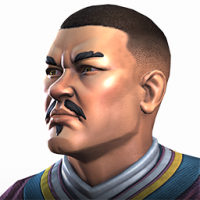 Fluxxy
Posts: 57
As the title suggests I'm after info on the scoring system that determines end of war rankings. We're a 2 BG alliance and our ranking in a war determines our ability to join the following war immediately or once reserves are called.

I'm curious to know what the system is because we recently won a war in which the mvp had 6 offensive kills, 0 defensive kills, 26k defense rating and 18% exploration while another beat him in every stat except for offensive kills which was also 6 (Edit: he also took out a mini and final boss) so we're a little confused .

Any help would be much appreciated, thanks.