Summoners, due to a technical issue, this week's series of Alliance Quests will be cancelled at 4pm PT. There will not be any Rewards for this series. The next series of Alliance Quests will start on April 18 at 12pm PT. We will be assessing the impact on Alliances and compensating accordingly, as well as returning Alliance Tickets.
LF 1-3 MAP 5 PLAYERS, 555 + MODS, WAR OPTIONAL 1 BG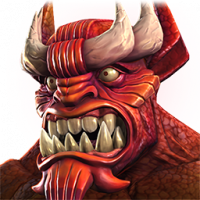 Samsilverflash
Posts: 27
★
We are an 18mil ally, AQ focused, we run maps 555 with a mix of epic, master and heoric mods; we 100% each map everyday.
We are currently silver 1 in AW, however we only do 1 bg so war is optional, if you want to do war fantastic, if not cool 🙂
No activity in AQ without prior warning will be an immediate kick!
Any other questions please ask.