How to deal with the Sentinel in V1Ch3.1?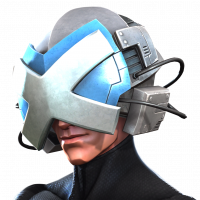 GAMEOVERJames
Posts: 587
★★★
He has Oscillate and Degeneration (-1.1% Health per sec)....
How to deal with this guy without using so many revives?
PS: only Science and Cosmic Champs are allowed in this Chapter. So Ghost and Hood Synergy is not feasible.