Get a Free 3-6 Star Baron Zemo this Week!
Log in to the Summoner's Market at
https://store.playcontestofchampions.com/
and claim the Baron Zemo Selector between 10am PT November 24 and 10am PT on December 1st.
Proven and Below: 3-Star
Conqueror/Uncollected: 4-Star
Cavalier/Thronebreaker: 5-Star
Paragon/Valiant: 6-Star
You can only claim this Baron Zemo one time. The Baron Zemo is delivered as a selector, claiming it will require you to choose your rarity immediately. If you plan to change your Progression level during the Cyber Week event, we suggest you wait until you have made that change before claiming this selector.
Due to issue with the "Not Another Anime Reference" Solo Event, we will be disabling the event for the time being. We will return the event at a future date when the issues have been resolved. We apologize for the inconvenience.
66555 | 250m+ AQ | Gold 1/2 | EU and US Timezones | 9k Prestige Minimum | Highly Organised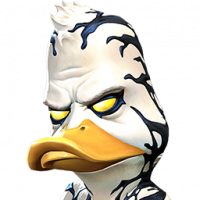 Danger_Duck
Posts: 56
★
SEE COMMENTS FOR UPDATES ON AVAILABLE SPOTSREQUIREMENTS

* 5 x 5/65 OR 2/35 minimum
* 9k prestige
* 800k base hero rating
* Tier 5+ war experience
* High activity (this is NOT a retirement alliance)

REWARDS WITH US

* 250m+ AQ milestones
* Top 1800 rank rewards
* Heroic honour rewards
* Gold 1/2 war rewards

ADDITIONAL INFORMATION

* we have set AQ paths for Map5 in Section 1/2
* This is to help you manage when you need to move, rather than having to check regularly.
* We aim to get Map5 finished with 6+ hours remaining so you have more time to life.
* We have excellent officers who carefully manage this to best suit your schedule.
* We expect you to manage yourself in your contribution and activity - officers are not here to chase you to move.

HOW TO APPLY

Contact us on Line and provide a screenshot of your profile and your timezone. Only contact 1 of us.

Danger-duck
Tylerdurdinsir
..mamba..

Thanks all.