Recruiting intermediate level players for map 4 and AW. We have a great place to learn and grow.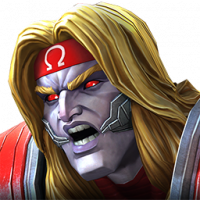 RockyB239
Posts: 614
★
Pity is set up for beginners and intermediate level players. Bg1 and bg2 run map 4 and AW while bg3 runs map 3 and the beginners will sub in for war if necessary.

We are currently looking for a few members interested in Map 4 and AW. As long as your base hero rating is above 200k you should have the roster to hang. The higher the prestige the easier it will be for you but we are not strict on that.

Line app is required for communication so that we can organize and work as a team efficiently.

Participation in AQ, AW and Alliance events are required and good communication is expected. We can teach you everything to know and help you grow. US Timezones strongly preferred.

If interested contact RockyB239 on Line and we can get you started.