Suicides. Still worth it?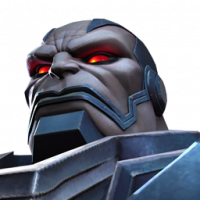 BestRecon
Posts: 516
★★★
I regularly grind arena and I've heard somewhere that suicides aren't needed for arena anymore.
I'm also trying to get a few quests here and there in act 6 100%. My alliance does aw and suicides aren't good for the defenders.

My team: BWCV, Omega, Cmm, Warlock, magneto (nick occasionally)
My team is very suicides friendly so not sure if I should go ahead and turn them off.
What do you guys think?
Post edited by Kabam Porthos on