Alliance war matchmaking, on purpose?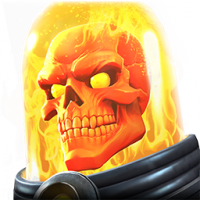 raviXsharma
Posts: 15
★
Here's my story, Almost the end of season and my alliance is at Gold 3 rank ~230 (our all time best). And we're facing an alliance that was platinum 4 last season and gold 1 now. Is this on purpose to make us lose?? Didn't get it how we'd win against those with R5 5* defenders everywhere (obviously their attackers are beyond this), while our best attackers are r4 5*. Is this matchmaking on purpose cuz fairly not a right matchmaking that we'd compete and win against!
@Kabam Miike
need answers that explains why our alliance is fighting against those we stand no match for and how soon will that be fixed?