**HOTFIX AND GOODIES**
Our latest Hotfix is now live for both iOS and Android! Please manually update your game. Additionally, because of the bugs' impact on energy refill consumption, we have provided summoners with Energy Refills and a few other items to assist in the Contest! Sign in and check your messages now to claim yours!
Mystery item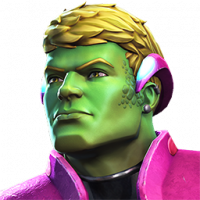 TheMask
Posts: 104
★
We can agree that this calendar is well ....Meh (comapred to previous one)
So what do you people expect the mystery item to be?
Will kabam surprise us with a 5* crystal ?
I think it will be 2000 5* star shards