Summoners, due to a technical issue, this week's series of Alliance Quests will be cancelled at 4pm PT. There will not be any Rewards for this series. The next series of Alliance Quests will start on April 18 at 12pm PT. We will be assessing the impact on Alliances and compensating accordingly, as well as returning Alliance Tickets.
Bane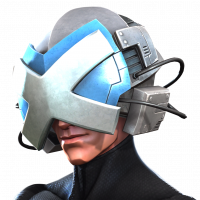 gage201205
Posts: 455
★★
Bane just needs absolutely removed from the game moving forward... Its not fun, it's pathetic especially when you add it to 400k champs two seconds half your bar of health is gone ... It's no wonder people cheat or dont 100 act 6 just complete game ruining nodes...

Moving forward 6.1.5 crossbones with bane whose good for it?