QoL Update for Arena's Filters | PIC INCLUDED |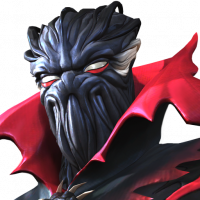 MageWizard
Posts: 137
★★
Hey all.
I'm most excited about filter cache in the upcoming arena update (don't know when), but since this doesn't come up so often, I opened Paint and started editing a new filter method that gonna make arena so much faster, which going to save around 8-15sec per round, especially if there is a way to save the filters
Here it is:
P.S.:
requested = champions after you hit the help (red sign)
on cooldown = all unavailable champions
What do you guys think if Kabam add this option? will it help you do arena faster? or not interested at all?
please share your opinion so that Kabam can see this and implement it to the game.
Thank you