Summoners, we recently encountered an issue with the Alliance Quest Setup Phase Starting Timer that may cause the Setup Phase Starting Timer to display erroneous information, though we are working on a fix for it as quickly as possible. Additionally, if the Setup Phase does not let you plan your days in advance, you will be able to once the Event officially begins on the Alliance Quest Start date.

For clarity, the next Alliance Quest Enlistment Phase will begin on December 5 at 20:00 UTC, regardless of what the in-game timers display.

The next Alliance Quest Start will be on December 6 at 20:00 UTC. This is when Summoners should be able to enter each Map.

Thank you for your patience and understanding as we work to resolve this issue.
Silver 2, AQ focused alliance looking for a few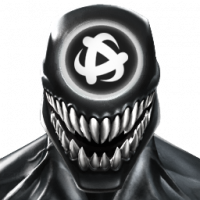 Yodabolt21
Posts: 1,664
★★★★★
We are currently Silver 2 running 1 bg for AW.

FOr AQ, we run 3 bgs. BG1 does 44333, and bgs2 and 3 do 22222. WE are looking to build up to doing 44444 and 33333 eventually.

We have a helpful bunch of guys looking to grow together.

WE don't use Line, but we do use telegram. Telegram is not required, but it is recommended. It is required if you are interested in doing AW however. If we get more members on our telegram group, we will add a 2nd bg for AW.

Our Alliance is OGRECON, tag is OGREC.