Professor X bugs persist.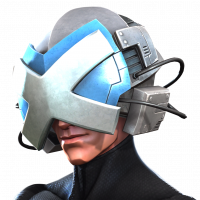 Cage33
Posts: 39
★
I posted a bit about this before, but it didn't seem to gain any traction. I'm posting again because i found a bug that absolutely should not have happened. I do not have a screen shot for this, but it isn't the first time i have had a problem with the channeling charge interactions behaving incorrectly.

First thing on the list is that Prof X's vigilance passive does not work against enemy Prof X falter mechanics. His exact wording in the description is "...and gains a Vigilance Passive, allowing all attacks to bypass Miss." There is nothing here about any exceptions or % modifiers with ability accuracy. It should be a cut and dry miss counter, but it fails against himself. It works perfectly fine against the other miss characters i have come across, and yes, i had the proper number of charges.

The second issue i have found was just today against LOL Rulk. I had 100 channeling charges and yet Rulk evaded me. The exact wording of this ability is "While at 25+ Channeling Charges against Non-Tech Champions, Professor X can not be Evaded..." Again, there is nothing about exceptions or any interaction with ability accuracy. It should be a straight forward, never worry about evade again, mechanic. This is the one that absolutely should not have happened. I took prof x up to R5 largely to deal with the LOL evade mechanic, and now that I'm there, it doesn't work.

The third issue i have found, happens again when playing against prof x. After launching your SP3 with 100 channeling charges, mind control activates. Normally, you have enough power (against non-techs) to launch a SP2 followed by two SP1's during mind control. When against prof x, there is only enough power remaining after the SP 3 to launch one SP1. It appears as though the tech disadvantage is applying, or perhaps some other bug is causing this to happen.

Let me know if anyone else has come across this. I love this champion, but when his only utility is inconsistent, it really takes away from the usability of him in difficult content.