ARCHANGEL'S AAR IMMUNITY IS BUGGED! EITHER THAT, OR PARRY IS INCONSISTENT!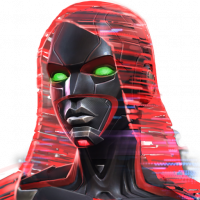 Kill_Grey
Posts: 8,671
★★★★★
This is a picture from 6.4.4. These nodes are on a Hela in there. I went up against her with AA, and here's what happened.
I went for a parry, but no stun! The only thing that could cause that is the "hot and bothered" node, but Archangel is supposed to be immune to the DAAR from it. Seems like Archangel's AAR immunity is bugged all around.