Summoners, due to a technical issue, this week's series of Alliance Quests will be cancelled at 4pm PT. There will not be any Rewards for this series. The next series of Alliance Quests will start on April 18 at 12pm PT. We will be assessing the impact on Alliances and compensating accordingly, as well as returning Alliance Tickets.
I just beat my first ever variant!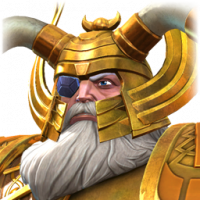 TheInfinty
Posts: 1,310
★★★★
I just beat V4 for the first time and is the first variant I've ever beaten. Overall spent 500 units and had a blast with it. I loved this overall and was challenging but not stupid difficult.
My rewards tho were quite meh. A 3-4 science gem is currently useless to me as I have no science to rank up currently and don't like quake. I also pulled a 6 star Kamala. Conflicted about her because I know sweadah loves her. But a shining hope was 5 star symbiote supreme from the basic who will be great for the 6.2 champion. Overall loved V4 and think it's a great piece of content