Summoners, due to a technical issue, this week's series of Alliance Quests will be cancelled at 4pm PT. There will not be any Rewards for this series. The next series of Alliance Quests will start on April 18 at 12pm PT. We will be assessing the impact on Alliances and compensating accordingly, as well as returning Alliance Tickets.
What content should I complete next?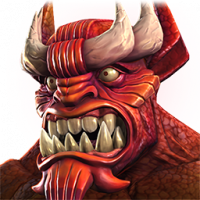 Mrwarren96
Posts: 233
★
So I'm debating what to go for content wise. Ive got about 40 revives stashed..
I'm about 60% through 7.1 but got all the "tricky" paths left. I've done the initial completion of v6 and v5. based on my roster what should I complete next? 100% 7.1, or v6 or v5 100%.
Side note I also have red mags, colluses and sym supreme all unduped and void duped that I can/want to rank up.