Due to issue with the "Not Another Anime Reference" Solo Event, we will be disabling the event for the time being. We will return the event at a future date when the issues have been resolved. We apologize for the inconvenience.
**BANQUET EVENT PSA**
To fully participate in the upcoming Banquet's Alliance Event you will need to be in your alliance for 14 days prior to the event's start date on December 20th. That means, stay in your alliance from December 6th onwards to enjoy all there is to offer in the Banquet event.
First R3 and thronebreaker on new year!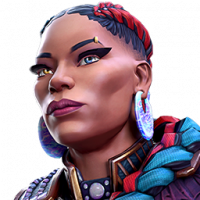 AnTi_NooB
Posts: 12
★
Having 25 R5 5star and opening 50 + dual crystal and still no Aegon to do Abyss, i had given up on hopes of becoming thronebreaker, specially after the bad cavalier cyberweekend deals.
But rng turned around after I opened 2 featured 6 star and pulled apocalypse. My only other mutant 6 star was a classic storm. And last two 25 percent t5cc crystal both gave me mutant was able to fully form mutant t5cc, my second highest class cat is still at 50 percent.
After exploring variant 6 15 min to new year couldn't believe that I finally formed the t5cc. Have a mutant awakening gem from the cav deal, but i guess ill hold it for later.
Happy new year everyone!!