**KNOWN ISSUE**
An unknown error has resulted in Grandmaster Gauntlet progress being reset for a portion of our playerbase. As a result, we will be temporarily removing the Grandmaster Gauntlet as a playable mode. The mode will be reinstated when the team has resolved the issues.
**KNOWN ISSUE**
There appears to be a bug causing missing VFX (visual effects) for a number of elements including traps, phasing and some blocking animations.
The team is aware and looking into the cause of the issue.
Warlock's sp2 is broken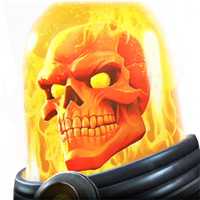 bumble-bee
Posts: 69
★
Hello global,
Today I was fighting against domino with my warlock in AW.
At one point I parry stunned her, hit a medium and immediately launched sp2.
However, she was able to block it because warlock started sp2 animation far away from domino.
I remember this was known bug (sp1 & sp2 broken) and was fixed in Oct or Nov 2020.
But, it seems the bug still persists.
Hope Kabam will acknowledge and fix this.