Apocalypse for tech; OG Iron Man rework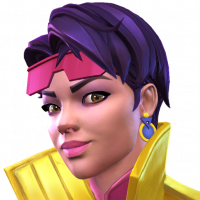 Moosetiptronic
Posts: 782
★★★
Thinking about how the big bad of mutants has completely changed the mutant class (if you have him!).

In terms of a rework, could someone like OG Iron Man do the same? They could call a synergy ability from him "the mechanic", as a nod to Iron Man 3 and effectively gives OG Iron Man a bunch of pre fight abilities to enhance other tech.

It would give a huge boost to the tech class, which as we all know, is lacking in roster depth, would give new life to one of the original greats of the Marvel universe. Also a lot of people have him as at least a 4*, so it would be something a lot of people get to tinker with.

They could use a similar approach if they ever launch Odin for cosmic (worthy or Odin force), revamp of Dr strange or dorm for mystic (or the ancient one), professor hulk or similar for science and Elektra or Shang chi for skill.

Anyway, it struck me how jaw droppingly game changing apoc is (5 featured 6* and no luck for me :-( ) and there's now a precedent to do something similar elsewhere.