Summoners, earlier today a notification for a Guardians of the Galaxy gift was delivered to some Summoners. This was done by accident, and we apologize for any confusion this may have caused.
Join DBD: relaxed AQ-centered, 5/5/5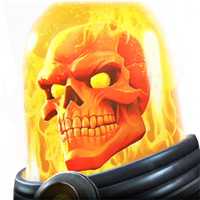 P0esis
Posts: 22
★
We are an AQ-centered (5/5/5 , 250M/ week+), AW-relaxed (1 BG in-season, silver 1) alliance looking for 2 to 4 players. We are friendly and relaxed, and make a good alliance for retirement, break, and second accounts - decent rewards for low effort!
We are looking for players with:
9.5k+ prestige
Active daily (AQ, specifically map 5)
AW, in-season is a plus
Must have line app, communicate
Contact us on line app:
@Atomic
/ Spot (EST)
@P0esis
EST