Help me create Hercules#1 Community Creation.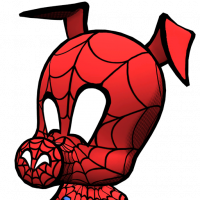 Texas_11
Posts: 976
★★★
So,
We all know the Hercules won the completion and we know he will have persistent abilities . Let's pretend we are a designer for Kabam and think about what type of kit he should have : for the sake of this , let's focus on his kit and whatever kit gets the most likes we will start part 2 of his actually abilities and how to use that SP2,SP2, SP3 and passives. Each as a series and I will post the winner of the previous abilities until we have a full champ! I have attached his abilities below. Let's also keep it in Kabams ideal cosmic champ.

Here is Kabams idea on cosmic champs :

Overview

What kind of Champions are in the Cosmic Class? They are beings with access to the primordial forces of the universe including cosmic entities, powerful alien races, and sometimes even some gods.


Cosmic Champions often need to power up before they can unleash their full power. The attack strategy for Cosmic Champions revolves around the specific effects of their buffs and how best to use those to your advantage.

On Offense

Abilities

Armor Break is a very powerful counter to tank-like Champions that rely on Armor Up to boost their defenses.

True Strike and True Damage are designed to bypass high armor and resistances, with True Strike completely negating Evade and Auto-Block.
Fury, Cruelty and other attack buffs help to capitalize on their ability to shred the Opponent's defenses.
Gameplay Mechanics

Cosmic Champions steadily power themselves up with unique and often permanent buffs.
They synchronize specific actions with the timing of their buffs.
Champion Examples: Captain Marvel, Hyperion, Corvus Glaive, Venom.
On Defense

Abilities

Break through the enemy's attacks with Unstoppable and Unblockable Buffs.
Power Gain Buffs allow them to launch Special Attacks more often – delivering consistent, high, damage.
Auto-Block, Physical Resistance, and Regeneration Buffs contribute to overall tankiness of the Cosmic Class.
Gameplay Mechanics

Accumulate threatening defensive buffs.
Cosmic Champions are resistant to Power control abilities found in the Tech Class.
Champion Examples: Terrax, Annihilus, Vision (Aarkus), Medusa.
Common Abilities and Other Notes

Aptitude Buffs.
Energy Damage is common in this Class.



Here is a list of Hercules abilities( Wiki)
Hercules possesses the typical powers of an Olympian god, including superhuman strength, durability, speed, reflexes, stamina and endurance. He is the strongest of the Olympians, being capable of feats such as lifting and hurling a giant sequoia tree, smashing rocks to powder,[132] sealing an entire cliff around an opponent with his bare hands,[16] knocking out a yellow-crested Titan,[133] and dragging the island of Manhattan[25] (though this was later retconned to be merely a boast he had made, and not a genuine feat).

[134][135] His superstrong legs allow him to run at speeds of over 100 mph, and leap over a hundred feet into the air. He can withstand blows from Thor,[136] and possesses a complete resistance to high caliber bullets.[137]

Hercules is highly skilled in archery, boxing, Greco-Roman wrestling, and claims to have invented the martial art Pankration.[67] In combat he occasionally wields a golden-looking adamantine mace - stated and shown to be equal in durability to Thor's own mystical hammer Mjolnir[138] (though it is not enchanted with additional abilities as Mjolnir is) - forged by the Greek god Hephaestus. As an Olympian, he is resistant to all earthly diseases, possesses a healing factor, immortality, and also has some immunity to magic.

However, his strength can be taken by significant Olympian magic, such as that of Zeus.[133]
Post edited by Kabam Zibiit on