The "DEFINITELY NECESSARY" needed updates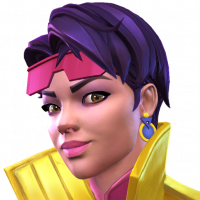 Maddestmax82
Posts: 24
★
I'll make it quick and easy;
1. Put the special attack on the attack side of the screen not the defence.
2. Get rid of the AQ timer and let us do another once all starters have got to the end.
2a. Also in AQ let other members revive team mates.
3. Some form of solo duel tournament.
4.More ISO there just isn't enuf.
5. The ability to gain more T4 and t5 basic catalyst and T1 and 2 alpha catalysts.
6. Let us sell 5 star heroes again. It's a way to gain ISO and possibly make them worth the high grade upgrade material.
7. A faster skirmish war that is 4 on 4 and PvsP, not AI defence. This wud be amazing actually testing skill against skill.

Enjoy tell me your thoughts the only way it gets heard is number.